Courtepointe and Café : The Association of Accomodation of the Island of Orleans
Located in the peaceful countryside, the Association Courtepointe and Café offers to you a variety of accommodation options. All are classified by Tourisme Quebec according to objective standards, which ensures you a level of consistent comfort and service. So, to offer you a stay of highest quality, the owners of the establishments of our association commit themselves to providing:
Attentive service, confortable lodging
A cordial reception and convivial atmosphere
The best of two worlds: the countryside near the city
On your next visit, we invite you to visit many attractions you will discover when you take the Discovery Trail or the Flavour Trail.
Discovery Trail: Art Galeries, boutiques, shops, Manoir Mauvide Genest , Espace Felix Leclerc, Musee Maritine de ST.Laurent, Maison de nos Aïeux.
Flavour Trail: Cider houses, vineyards, Restaurants, orchards, farm produces.
And why not end your evenings in beauty by a delicious meal in one of gourmet restaurants.
And so we say to you: "Until next time"!
Our 3 Accommodation Types
Bed and Breakfasts/B&Bs
Establishments that offer, for an all-inclusive price, accommodation in rooms in a private residence where the operator resides.
View establishments
Inns
Hotel establishments
Establishments that offer accommodation in furnished rooms, suites or apartments that have kitchen facilities, including hotel services.
View establishments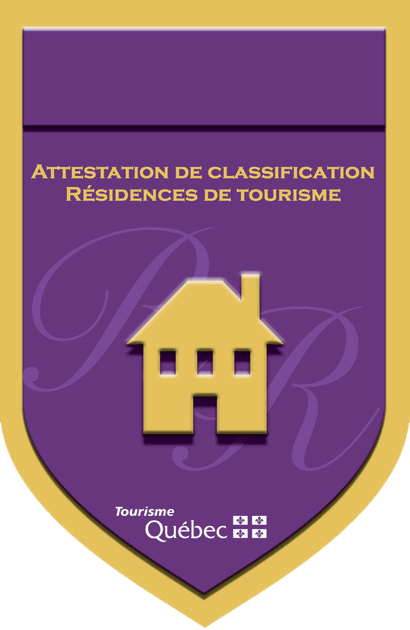 Cottages
Tourist homes
Establishments that offer accommodation in furnished apartments, houses or cottages, including kitchen facilities.
View establishments
Flavour Trail

Taste our local foods
Agrotourism and country flavours, a way to let your nose lead you to discover the Island, whether you choose to drive or bike. Fresh fruits and vegetables, wineries, micro-brewery and cider houses, chocolate chop, artisan bakeries and restaurants , all ingredients are there for an unforgettable stay.
View map
Discovery Trail

Activities, boutiques and art galleries
You will discover the originality and talent of our local artists by visiting our art galleries and boutiques. Although by visiting some touristic attractions as: Manoir Mauvide Genest, Maison Drouin, Maison des Aieux and Parc Maritime you will discover our ancestor's way of life.
View map